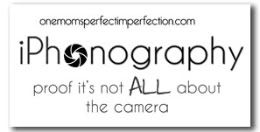 I hope you all have had a great week so far! Ours has been busy, but we've enjoyed several nice days of sunshine and little man is feeling much better this week in comparison to last week. Plus, we're getting all geared up for my big birthday weekend, so I probably won't be around much until Monday morning. I plan to enjoy some sunshine (fingers crossed that the sun actually stays out) and some good grilled steak and kick back with some friends.
Here's a look at our week this week:
Just goofing and enjoying the day. Little Man likes to help clean, so he's spraying the Febreze in the second shot. You have to watch out though, because he likes to douse one particular area and leave the rest alone. It can be dangerous to sit down on the couch if you aren't careful.
We all got new shoes this past week. Little Man has grown to love his. He calls them his big boy shoes. Oh, and he needs a haircut. Can you tell by the second shot here? His hair is getting way too long for my liking. I don't like it too short, but I don't like it too long either. Plus, when it starts hanging in his eyes, he gets kind of cranky.
It there anything better than Cinnamon Toast Crunch? I swear, it may be the best cereal ever. In fact, I may have to go snag a bowl while I type this…yummo. And little man loves to show off his underwear. You're really lucky I snapped this one when I did. Because right after I snapped this picture with the Nemo pants, he pulled them down and tried to moon me. He thought it was hilarious.
Don't you love little baby guts? Maybe one day he will grow "up" and even things out. And the second is just another fun picture of the two of us. He loves using the front facing camera on my iPod because he can see himself and watch himself make silly faces. It's much easier to get him to smile. Silly boy.
Lastly, again he loves to clean. So I let the handle down on the vacuum and wrap the chord up and let him do his thing. Here's hoping this desire to help out stays around. Doubtful, considering it's already a War Zone around here during Toy Clean Up time.
In case you missed it on Twitter, our family photos are up and going on Simply B Photos Blog! And I posted them all on my Facebook page, so be sure to check them out (you know, if you're interested).
I hope you all have a really great weekend! I'll be back on Monday! Don't forget to go link up your pictures with Courtney @ Perfect Imperfections for iPhoneography and with Amy @ A Good Life for Weekday Recap!
If you liked this post, be sure to subscribe to my RSS Feed! Or you can find me on Twitter and Facebook. I love connecting with new readers and I'd love to hear from you!