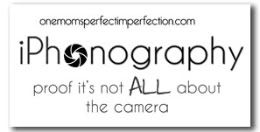 So how was everyone's week?
Things were pretty good here at the "K" household. Lots of work for me, a few days of gorgeous sunshine (followed by some down days of RAIN) and a happy and somewhat healthier little boy.
I know I've said it before, but I really love these posts…the ones where I document the little things from our day to day life and share it with you. Thankfully, there are a few really awesome ladies who host linkups on Fridays so that I have a reason to continue doing this week after week.  And fortunately, most of you seem to love these posts as much as I do.
That being said, I'll stop rambling and just show you some pictures. Sound good?
[one] So, my son is known for creating and implementing crazy ideas and new ways to play sports. This particular day, he grabbed the bottles of Water out of the case and drug them to the living room. And the preceded to bowl using his plastic basketball. Don't ask me where he comes up with these things. But I love that he's so creative.
[two] Did I mention that he's affectionate? Totally thinks that the dog needs a pillow, a blanket, a stuffed animal and cup of juice in order to take a nap.
[three] Do you have little boys? Because if there is one thing I'm noticing about this little boy, it's that he loves guns and weapons and fighting. I guess it's just a "man" thing. Because he randomly and sporadically starts running around with whatever he can find going "boom! boom!"
[four] After years (no really, since the day he was born) of trying to get him interested in reading, little man has finally taken a liking to having books read to him. Though he prefers Cars and Toy Story books, he will sit still long enough to get a few books in these days. Love it.
[five] The other day, we had some crazy gorgeous clouds here on the island. The sky was the perfect blue, the clouds were all fluffy and whatnot. It made me happy.
[six] Someone in this house kind of likes cars. Can you tell?
[seven & eight] I've told you before that Little Man is a total poser. He is not at all camera shy. Remember this post? Where he chased me around with the camera while I was trying to take his picture? Well, he still does that. He loves to pose and thinks it's so much fun for me to take pictures of whatever he's playing with at the time. In these shots, it was his cookie. He looked at me so sweetly and said, "Mommy, take picture my cookie, pwease." So I did. (I mean, who could resist?) And then, when I was done and showed it to him he said, "Tank you!' and puckered up to give me a kiss (as you see in photo eight).
[nine & ten] Apparently, feeling bad justifies lounging in a bean bag and stealing people's lunches. Which is what little man did at the beginning of the week. Such a man. Totally made me wait on him hand and foot when he was feeling crummy at the beginning of the week. I'm such a sucker.
[11] After those ridiculously fabulous cupcakes I had for my birthday a few weeks ago, I had to try to make some myself. They were pretty dang close to the ones our neighbor's husband baked for me. Little Man helped get everything ready.
[12] Chocolate Ice Cream with Rainbow sprinkles, anyone? I let the little dude put his own sprinkles in the bowl. He actually enjoyed eating them by the handful more.
[13 & 14] See what I mean? Those little spots on his face? Those are the sprinkles that either a) missed his mouth or b) missed the bowl. They kind of look like really bad chicken pocks…and while he enjoyed his ice cream, I enjoyed mine. An entire half a pint of Ben & Jerry's (don't worry, I didn't eat the entire thing…yet).
[15] Okay, this one might be my favorite. Little Man has a flair for the dramatic. It's really cute, but it's pretty dang hilarious, too. He's seen his mommy and daddy prop sore limbs (which we have earned through various bodily injuries in our lifetime) up on pillows. So today, when he scratched the bottom of his big toe—and my scratched, I mean this little scrape is not even as big as the end of a pencil eraser—he limped and cried and hobbled over to me insisting that I get him a "Queen Car Boo-Boo" aka a Band-Aid. So I did. Then he limped and hobbled over to the couch, laid down and propped his "sore" leg on the pillow to watch Thomas the Train. I kid you not, guys. This kid is a riot.
Alright. That's all for this week! Make sure you visit Perfect Imperfections, Life Rearranged and A Good Life for iPhoneography/InstaFriday/Weekday Recap.