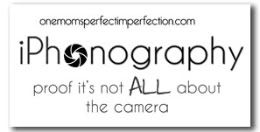 This week has blown by.
Little Man is still sick off and on, the husband jumped on a plane and took off to Anchorage and who-knows-where-else on Wednesday night (don't worry, it was work related), and
I've been as busy as could be.
(Not to mention, I'm still waiting to pee on that stick…holding off as long as I can to ensure I don't get a false negative—if I am pregnant—like I did with the little guy back in 2008…) But, we had an all around decent week. Here's your weekly glimpse into our doings:
[ONE] Another shot at the roses my husband bought me for my birthday. Seriously love that man for being so good to me. And I have to say, this birthday might have been the best one yet.
[TWO] We were making our rounds through Walmart the other day and little man spotted this cup. It's a dinosaur. He had to have it. And for $2.34, this little guy was worth every penny to prevent what might have been a catastrophic meltdown. What can I say? You pick your battles. And, as you can tell, he totally dug the cup.
[THREE & FOUR] Saturday we had a shindig (you guys say shindig right? Or is that a southern thing?) with some friends for my birthday. Amy's husband made cupcakes for me as a surprise and I nailed the no heat curls for the party. After 6+ hours, they were still holding.
[FIVE] The husband always helps little man sign the cards for holidays, but he also drug out the crayons to give this one a little something extra. And he continues to love this Mickey Mouse card. I'm wondering if I'll be able to put it away anytime soon…
[SIX] All of the partying took its toll on the little guy. We were watching the Women's World Cup Championship on Sunday morning, and little man fell asleep in the rocking chair. Holding a blueberry muffin. He stayed there for over an hour. Just like that. Fast asleep.
[SEVEN] After he woke from his hour snooze in the chair, he needed some mommy time. So he climbed up on the couch with me and went back to sleep for another hour or so. Oh and that scratch on his forehead? He got his head stuck between the dresser and the wall in our bedroom while he was trying to get his Ping-Pong ball out from behind the TV. Don't ask.
[EIGHT] Don't you love when your kid finds a toy that they've had for months and months…and they act like it's brand new? This pain in the butt talking Tokyo Lightning McQueen toy has been in his toy box for months. But he found it this weekend and it was like Christmas all over again. Maybe I should start hiding his toys…
[NINE & TEN] Seriously, if this kid doesn't play sports when he gets older, I may fall over dead. He found his daddy's batting glove outside and brought it in. And he's insistent on wearing it when he plays baseball. Granted it (obviously) doesn't fit, but he gets the general idea of what it's for. So he wears it. Because his daddy does. Got to love a kid that idolizes his daddy like that.
[ELEVEN & TWELVE] We've yet to try to make the transition from cup-with-spill-proof-top to regular drinking cup in our house. But, little man is pretty good with a straw. And I swear that the bathtub photo is in no way indicating a massive juice spill represented by the other cup photo. Really. I swear,
Hope you guys had a fantastic week! Be sure to visit Courtney @ Perfect Imperfections for iPhoneography and Amy @ A Good Life for Weekday Recap!